The super slim Zero-G has everything that makes great unique watch. Simple & stylish with a original way of telling the time.
Available in either Black or Silver, it's mirrored LCD display ensures that telling the time is just a glance away. The circular display is deceptively easy to read: The LCD "arm" points to the hour just like a regular watch & the sweeping curve ends at the minute mark, also indicating the minutes in a regular manner.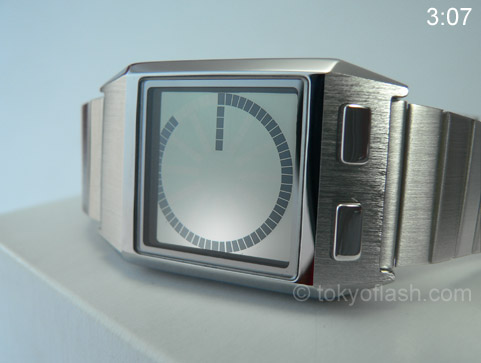 Since the display is "always on" there is no need to push a button to see the time.
Another notable feature of this watch is it's small size & weight. The strap is a svelte 1.5mm thick, barely more than a Dime & it weighs just 60 grams.
LCD display
English & Japanese Instructions
Time Only
Water Resistant
1 Year Warranty
Exclusive to Tokyoflash