The rounded corners of the polished silver case create a smooth look against the curved glass lens and the layered dial effect provides additional attention to detail.
Two inner dials display the hour, the outer dial displays minutes and the left hand side of the outer dial, showing a section of minutes, adds an unconventional feel to this design.
Cabriolet was originally designed with a custom engraved wristband and black or clear strap or with a wood effect inlay. These are now sold out and this popular design is now only available with a black strap and plain stainless steel wristband without engraving.
The self-adjustable band, seamlessly engineered from brushed stainless steel, slimline case and neatly designed clasp allow this design to wrap comfortably around your wrist.
Cabriolet, a sleek and smart unisex design with serious seventies character.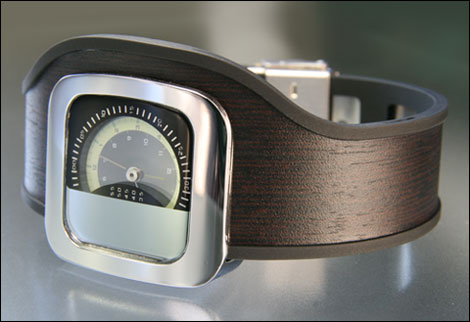 Download PDF manual